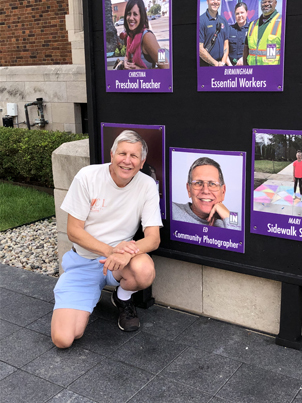 CREDITS:
I'm the original creator of FamousBirthdays.com, attracting over 18 million hits from 1996 to 2010.
I worked three years for Kaman's Art Shoppes as a front gate photographer at the Detroit Zoo.
I was also a photographer, reporter, and webmaster for School Life district newspaper in Troy, Michigan.
Here are two YouTube videos of my work for them: 2014-15 and 2015-16. Use headphones or speakers for music.
I served as an IT support specialist and "technology guru" for 14 years in charter schools of The Leona Group, L.L.C.
I have photographed interesting scenic locations, memorable special portraits, and various items for sale on eBay.
Here's my seven-minute music video depicting the construction of Voyageur Consortium High School in Detroit.
My photos were used by Michigan Public Radio in a story about Brightmoor Community Gardens.
My photos were used by The Michigan Daily, student newspaper of the University of Michigan.
You might enjoy my photos of Detroit's Thanksgiving Day Parade.
SEEN magazine featured my photos in its story on Moonbeams for Sweet Dreams at Beaumont Hospital.
I'm a member of the camera club at the Lloyd A. Stage Nature Center in Troy, Michigan.
You can follow me on Instagram, Facebook, and Twitter. I am also a contributor to Birmingham Patch.
It was an honor to work for a few years as an event photographer for the Birmingham Shopping District.
I was chosen as one of Birmingham's Hometown Heroes in recognition of my photography for the city.
Sorry, I am not accepting any new clients, but I hope you'll enjoy the website!